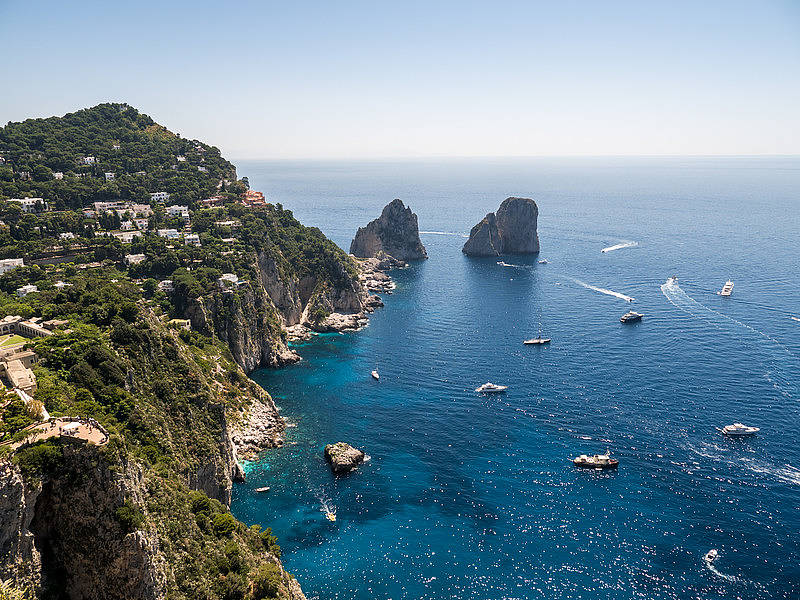 TOUR DETAILS
DESCRIPTION
Discover the wonders of
Capri
.
After docking in the port of Marina Grande, we will travel by taxi to reach the beautiful hills of Anacapri.
We will visit the extraordinary villa San Michele, or those who wish.
You can opt for the chair lift to the highest point of Mount Solaro.
After a bit of time in Anacapri our taxi will reach the city of Capri, here we will walk to the gardens of Augustus.
After the visit to the gardens, a little free time will be available for lunch and for the various individual activities.
On the way back, we will take the famous funicular railway that will lead us directly to the port, where to embark on our return destination.
The guide will escort you to the end of the tour.

What it includes
√ Local Guide
√ Minibus
√ Admissions to Villa San Michele or to the Monte Solaro chairlift
√ Funicular tickets
√ Round-trip ticket